View from the Global Strategist
Thanks to central banks' coordinated efforts, the global economy has not only recovered from the financial crisis, but enjoyed a good run of solid growth and low inflation. Take a closer look at this "Goldilocks moment" for insights into the cast of characters at play – and the surprises that may be in store.
Investment Themes & Strategy
A Grassroots® Research study shows that more than 80% of IT decision makers in the US plan to spend more on information tech this year, thanks in large part to recent tax reform. Almost three-quarters said their organisations have at least one or more artificial intelligence-related projects in progress.
Outlook & Commentary
Given the growing number of risks facing the EU – including slowing growth, rising US protectionism and upheaval in Italy – we expect caution from the ECB. Not only is it unlikely the central bank will detail the exit strategy for its extremely accommodative monetary policy, but QE may even be extended.
The report outlines a number of actions and initiatives the firm has put in place to address our gender pay disparity.
Further information
Timely and insightful commentary on the markets and current investment themes.
AllianzGI is committed to active investment across a broad range of investment capabilities.
Our investment thinking is rooted in our purpose: to help our clients achieve their investment goals.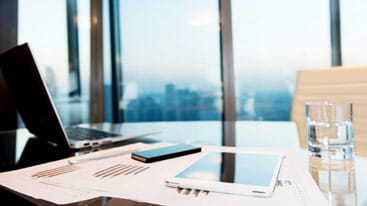 Working at Allianz Global Investors
Our clients entrust us with managing their money. In order to do our best to our clients, we expect the best from you. At Allianz Global Investors you will face an array of stimulating challenges that will expand your abilities. We're committed to giving our people the opportunities and experiences to thrive professionally and help to gain personal fulfilment.
Global resources. Local delivery.
Allianz Global Investors is a leading active asset manager with over 700 investment professionals* in 25 offices worldwide and managing more than EUR 500 billion in assets for individuals, families and institutions.
Active is the most important word in our vocabulary. Active is how we create and share value with clients. We believe in solving, not selling, and in adding value beyond pure economic gain. We invest for the long term, employing our innovative investment expertise and global resources. Our goal is to ensure a superior experience for our clients, wherever they are based and whatever their investment needs.

Active is: Allianz Global Investors
Data as at 31 March 2018 (*as at 31 December 2017).
€500 bn
Assets under management
700+
Investment professionals