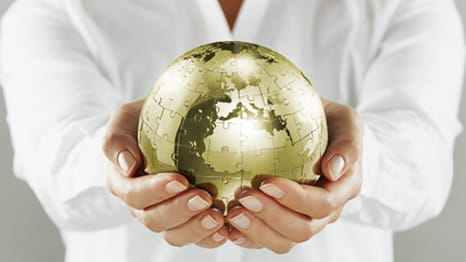 The big difference offered by Allianz Global Investors? It is the confidence we aim to instill in our clients, based on the philosophy that runs through all we do: Understand. Act.
Our Firm
Allianz Global Investors is one of the world's leading active investment managers. Understanding our clients' needs in order to act to their best advantage is embedded in our business, using our insightfulness to partner with clients and to drive performance.
Our Corporate Philosophy
How does our philosophy of "Understand. Act." impact our relationships with clients and the market?
Facts & Figures
Allianz Global Investors works for many clients around the world. From pension funds, large and small, to blue-chip multinationals, from charitable foundations to families, individuals and their advisers. We have created a business that enables us to meet the demands of our clients on a local basis and that empowers our investment managers to focus on achieving strong and consistent investment results.
25 Locations worldwide
Our investment teams are located near the markets in which they invest, because we believe that local knowledge is key to creating a sustainable advantage. With 25 locations in the US, Europe and Asia Pacific, we are well-positioned to deliver key local insights to our clients wherever they are.
(data as of 31
December
2017)
€498 bn Assets under management
We have more than EUR 498 billion in AuM for institutional and retail investors worldwide. We offer equity, fixed income, alternative and multi-asset strategies. Our expertise stretches from the developed world to emerging markets, from single country to global strategies, from thematic to sector portfolios.
28%€140 bn
Equity

39%€193 bn
Fixed Income

26%€129 bn
Multi Asset

7%€37 bn
Alternatives
(figures as of 31 December 2017; Incl. AuM of entities held for sale); any differences in totals are due to rounding
690+ Investment professionals
We employ over 690 investment professionals worldwide. This includes about 400 in Europe and over 100 both in the USA and in Asia Pacific. The average tenure of our portfolio managers is over 10 years.

(data as of 30 September 2017)
700+ Relationship managers
The key to providing excellent service is understanding each client's unique circumstances and acting in their best interests. With our consultative approach and more than 700 relationship managers globally, our goal is to offer solutions that truly address our clients' needs.

(figures as of 30 September 2017)