Episode 30:

How will new EU climate targets impact sustainable investing?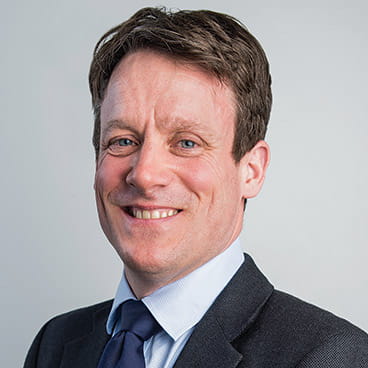 Head of Sustainability Research and Stewardship at Allianz Global Investors
Listen to Head of Sustainability Research and Stewardship Mark Wade discuss how the recently announced new climate targets by the European Union will impact the geopolitical debate ahead of the UN's 2021 Climate Change Conference as well as influence how corporations and investors adapt to a quickly changing regulatory landscape. Also: As sustainable investing continues to gain momentum, how should market participants consider incorporating it into investment models?
Show notes
The Investment Intelligence Podcast: How will new EU climate targets impact sustainable investing?
Host: J.P. Vicente, Head of US Marketing & Client Engagement at Allianz Global Investors
Featured guest: Mark Wade, Head of Sustainability Research and Stewardship at Allianz Global Investors
Notes, quotes and references:
JP and Mark discuss how new EU climate targets, dubbed "Fit for 55," could impact how other leading countries approach the UN's 2021 Climate Change Conference (also called COP26) and how investment and economic models could change as the global economy becomes more sustainable.
Some key thoughts and topics from this episode:
What is your view on the EU's "Fit for 55" plan to significantly cut greenhouse gas emissions?
"The initiative really ups the ante and accelerates greenhouse gas emission reduction targets for the coming decade, with a target of a reduction of at least 55% by 2030, against 1990 levels. This ties in broadly with a longer-term strategic target of Europe becoming the first climate-neutral continent by 2050."
Could the EU's leadership drive climate-change convergence among other industrialized nations?
"It brings the topic of climate transition/ambition to the fore and is a potential frontrunner of the agenda we could see at the COP26 (2021 United Nations Climate Change Conference) meeting in November. So, other industrialized continents have time to prep on the topics, and there should be no illusions as to what the topics are going to be. In terms of convergence, I think a key lower-hanging fruit item will be the topic of green finance and the extent to which global markets can work on an improved commonality of ambition, taxonomy (and) terminology. Creating this common framework at both the sovereign and company levels in a coordinated fashion is a must-have to achieve these goals."
Will this require a reassessment of the globally accepted economic development model?
"The last 30 years of globalization has seen many alleged economies of scale actually being driven by costs being externalized on non-purchasing stakeholders and having others subsidize these. Now, if the zeitgeist or regulation … turns into forensic supply chain analysis becoming the norm, then these costs may start being internalized back into the company and into their operating costs. So then, companies will incur either lower margins or they'll raise pricing … And, to your point about GDP: Yes, we have GDP models that are based on a market-accepted level of consumption growth, and these assumptions may need to change."
Could those forces ultimately prove inflationary over the full economic cycle?
"At the moment, markets are very sensitive to rhetoric around inflation. But it is clear that in order to achieve sustainability goals, this is likely to be inflationary."
How can we ensure ESG investments will benefit all stakeholders and contribute to returns?
"ESG investments should benefit all stakeholders … and, since these investments should help secure the be visibility, longevity, and robustness of the operational and financial welfare of a company through the cycle, it should benefit shareholders from a financial analysis perspective."
The full episode has even more details on the topics above. Check it out.
The firm's most recent annual sustainability report is available here and can find a collection of the firm's writing on various sustainable investing topics here. You can see a replay of the firm's recent US Sustainability Day event here.
Cultural recommendations:
J.P. recommends the documentary series Jazz, by Ken Burns, which reveals the story of the various forms of this beloved American art form—from New Orleans to Dixieland and Chicago—explaining each through the economic and political prism of the times.
Mark has been spending some of his pandemic-induced time at home by being a DJ, uploading mixes and playing livestreams. He has also been finding new music on platforms that directly support artists and has been working to pay it forward to the next generation as a trustee of a London-based community music education program.
Creativity and editing: Peter Lennox.
Production: Mark Egan.
1736171