Enabling access to markets can help reduce inequality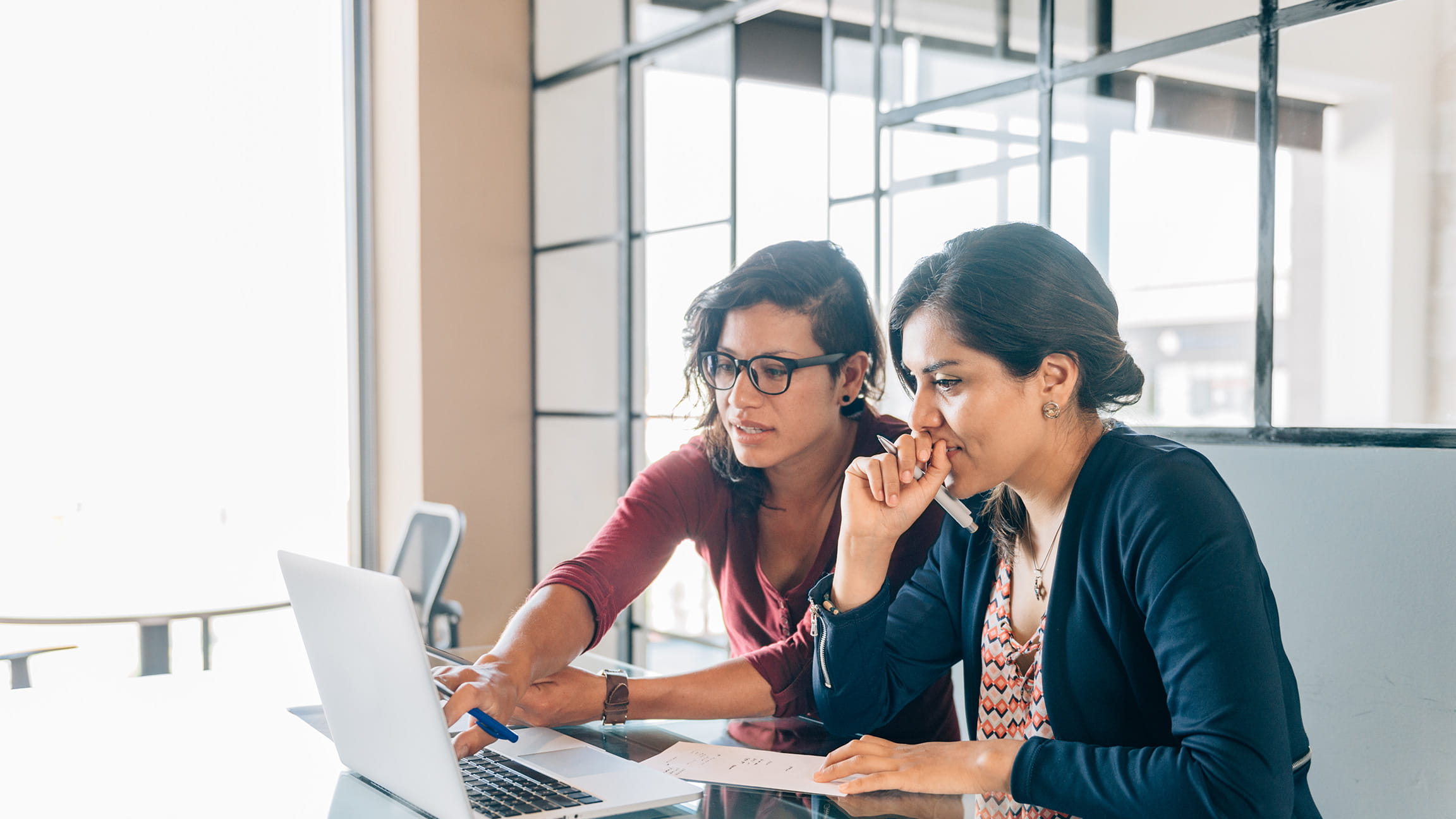 Summary
Growing wealth inequality around the world has been exacerbated by rising income inequality – including a divide in who earns income from assets and investments. To reduce the widening gap between rich and poor, mid- and low-income earners should gain more exposure to the "risk premium" offered by financial markets.
Key takeaways


The top 1% of the population owns 34% of the total wealth in the US and 24% in Europe

The wealthier are more willing (and able) to take equity-market risk – and the performance of financial markets shows that over time, it has paid to take risk

Enabling participation in the financial markets could help arrest the widening inequality gap
Economic inequality isn't a new phenomenon, but in recent years some important shifts have been taking place under the surface.

As automation has taken away more middle-income jobs, the global economy has swelled the ranks of higher- and lower-income earners, which has widened the inequality gap. Meanwhile, the affluent have invested in the capital markets, taken risks and earned a "risk premium" – and this has helped them increase their wealth even more.

This is becoming a serious issue for society at large: in addition to taking a human toll, economic inequality suppresses economic growth, stretches governments' capabilities and destabilises social systems. Addressing this situation will require action on many fronts, but we believe the answer lies at least partially in encouraging participation in the financial markets.


Capital income is rising while labour income is falling
In the field of economics, there are two primary components of overall income: capital income, or money that is earned from investing, and labour income, or money that is earned by working.

Since the 1970s, labour income's share of overall income has decreased around the world, while capital income's share has increased. That means growth in investment earnings is outpacing growth in earnings from wages. According to Branko Milanovic, a visiting presidential professor at the University of New York, a shift such as this one contributes to rising inequality when the following three conditions are met – as they are in all rich economies today:
The rate of return for capital outstrips income's growth rate.
Income from capital is concentrated among the wealthy.
The income source that is less equally distributed is correlated with overall income.


In the capital markets, taking risk has paid off over time
For those who are willing to take a risk, capital income can be earned in the financial markets via the "risk premium" – a return on riskier investments that can be higher than that of safer investments. Consider the risk premium offered by the "risky" S&P 500 vs the returns offered by "safe" US Treasuries: as the accompanying chart shows, since 1801, it has paid to take risk.

Clearly, when one factors in the existence of the risk premium with the growing number of wealthy individuals who are earning more capital income, one can conclude that the rich are growing richer at least in part because they are willing – and able – to take more risk.


Over time, taking risk has consistently paid a premium
Risk premium on US stocks vs US Treasuries (rolling 30-year yields)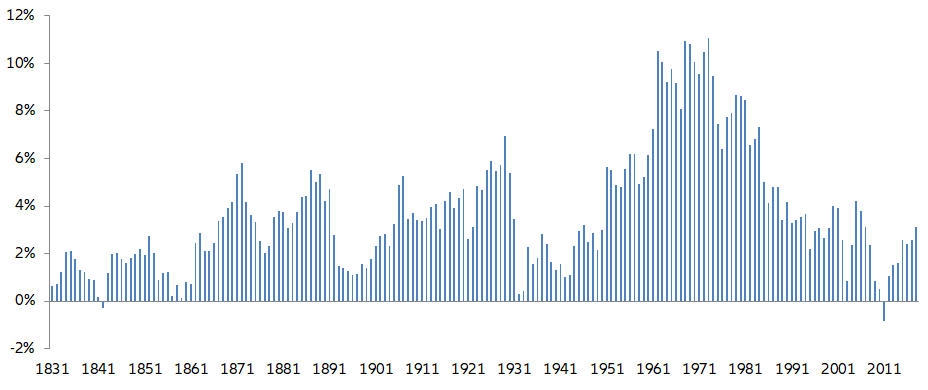 Source: Jeremy Siegel database (1801-1900); Elroy Dimson, Paul Marsh and Mike Staunton (1900 – 2009); Datastream; Allianz Global Investors Capital Markets & Thematic Research. Data as at 31 December 2017.


Embracing the risk premium can help address inequality
Of course, capital-market participation is not the only factor contributing to rising economic inequality: globalisation, taxation, deregulation and automation all play a part. But society would be well-served by enabling more middle- and lower-income individuals to embrace the risks associated with capital markets in order to pursue the rewards of the risk premium.

We estimated how this could work in the real world by performing a study of a hypothetical equity savings plan in Europe. We imagined that between 1992 and 2015, every gainfully employed person in Germany, Italy, Spain, France and the UK participated in their local equity markets by investing EUR 50 each month between 1992 and the end of 2017.




The result was impressive: if this savings and investment plan had been put in place more than 25 years ago, gainfully employed people in these five countries would nowadays own around 53% of the market capitalization of the MSCI Europe (equivalent to some EUR 4 trillion) and would have earned an average return of more than 10% a year on their savings. And all this would have happened in spite of the crises that occurred during this period, such as the burst of the dot-com bubble, the 2007-2008 financial crisis and the European debt crisis.

Granted, this was only one hypothetical study, and past performance does not guarantee future results. Moreover, getting everyone to participate in the financial markets is far easier said than done; many low-income people simply do not have the extra money to invest.

Nevertheless, we believe this study illustrates the potential for more people to embrace the risk premium and earn an appreciable return on their investments – and in doing so, to help address the worsening problems created by rising economic inequality.


Investing involves risk. The value of an investment and the income from it will fluctuate and investors may not get back the principal invested. Bond prices will normally decline as interest rates rise. The impact may be greater with longer-duration bonds. Past performance is not indicative of future performance. This is a marketing communication. It is for informational purposes only. This document does not constitute investment advice or a recommendation to buy, sell or hold any security and shall not be deemed an offer to sell or a solicitation of an offer to buy any security.

The views and opinions expressed herein, which are subject to change without notice, are those of the issuer or its affiliated companies at the time of publication. Certain data used are derived from various sources believed to be reliable, but the accuracy or completeness of the data is not guaranteed and no liability is assumed for any direct or consequential losses arising from their use. The duplication, publication, extraction or transmission of the contents, irrespective of the form, is not permitted. This material has not been reviewed by any regulatory authorities. In mainland China, it is used only as supporting material to the offshore investment products offered by commercial banks under the Qualified Domestic Institutional Investors scheme pursuant to applicable rules and regulations.

This document is being distributed by the following Allianz Global Investors companies: Allianz Global Investors U.S. LLC, an investment adviser registered with the U.S. Securities and Exchange Commission; Allianz Global Investors Distributors LLC, distributor registered with FINRA, is affiliated with Allianz Global Investors U.S. LLC; Allianz Global Investors GmbH, an investment company in Germany, authorized by the German Bundesanstalt für Finanzdienstleistungsaufsicht (BaFin); Allianz Global Investors (Schweiz) AG, licensed by FINMA (www.finma.ch) for distribution and by OAKBV (Oberaufsichtskommission berufliche Vorsorge) for asset management related to occupational pensions in Switzerland; Allianz Global Investors Asia Pacific Ltd., licensed by the Hong Kong Securities and Futures Commission; Allianz Global Investors Singapore Ltd., regulated by the Monetary Authority of Singapore [Company Registration No. 199907169Z]; Allianz Global Investors Japan Co., Ltd., registered in Japan as a Financial Instruments Business Operator [Registered No. The Director of Kanto Local Finance Bureau (Financial Instruments Business Operator), No. 424, Member of Japan Investment Advisers Association and Investment Trust Association, Japan]; and Allianz Global Investors Taiwan Ltd., licensed by Financial Supervisory Commission in Taiwan.

655262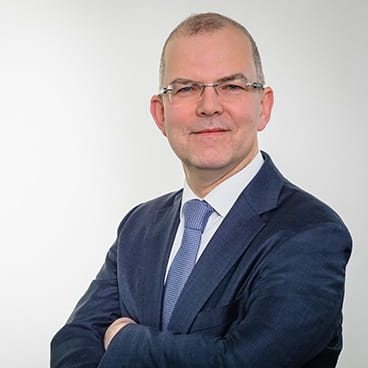 PhD, Global Head of Capital Markets & Thematic Research
Hans-Jörg Naumer is Global Head of Capital Markets & Thematic Research with Allianz Global Investors which he joined in 2000. The focus of his work is on analysis relating to strategic and tactical allocations, specific investment opportunities and the identification of long-term investment trends. Before joining the firm, he worked for Société Générale, where he became the Head of Research Germany and was part of the French investment bank's international research team. From his vantage point as an analyst and economist, he observed the establishment of the Economic and Monetary Union and thus ranked among the prime "ECB Watchers". He started his professional career in the corporate banking division of Deutsche Bank in 1994. Hans-Jörg studied economics at the University of Mannheim, one of the leading universities for economics and business studies in Germany. During his studies, he worked at the Chair for Macroeconomics.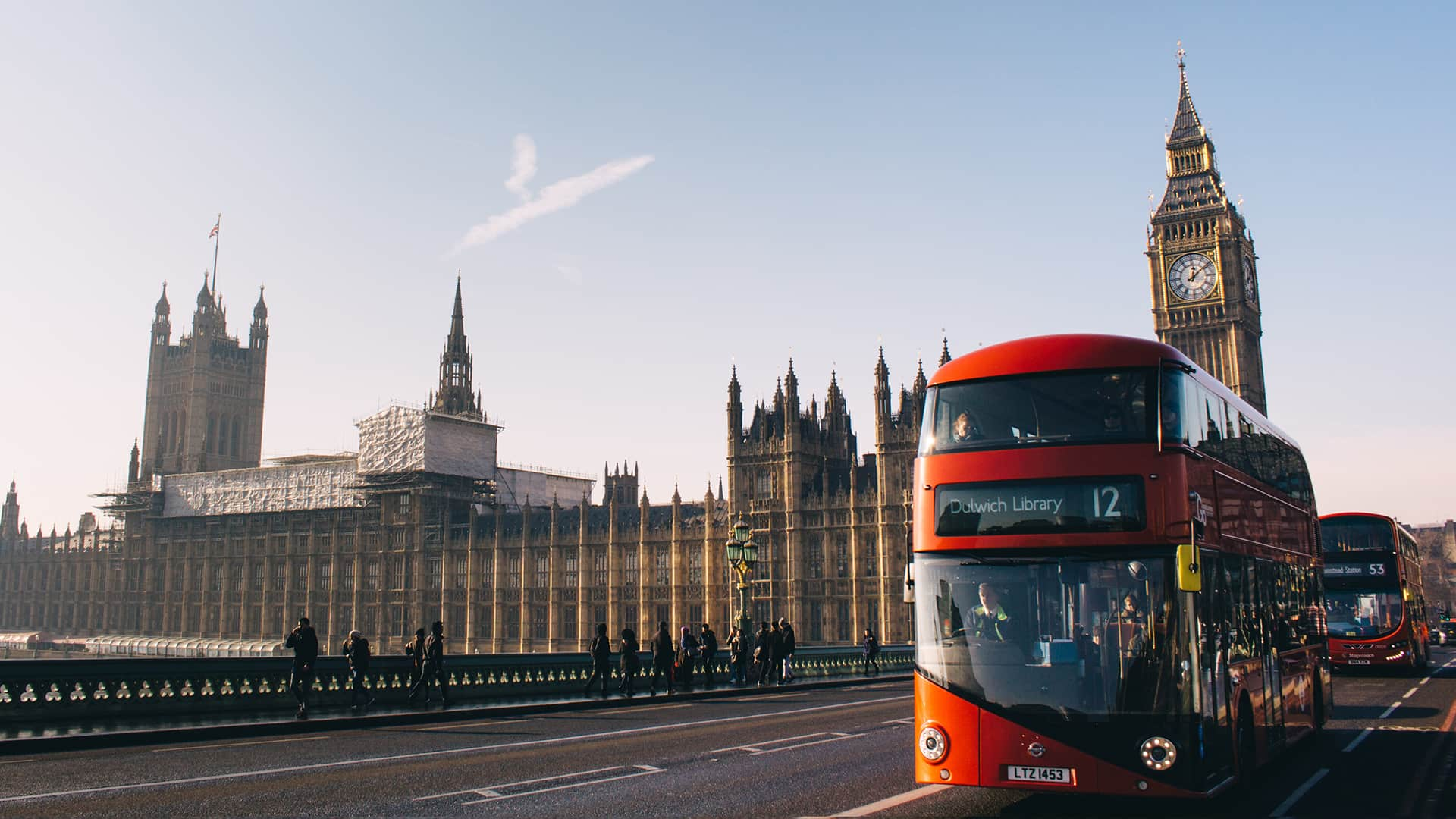 Summary
Interviews with consumers in the UK revealed that 25% believe the current economy is stable, similar to the December 2017 Grassroots® survey, while 28% said it is improving slightly or significantly, a 3% increase vs. December.