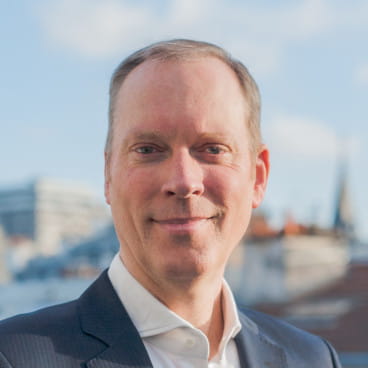 Matt Christensen
Global Head of Sustainable & Impact Investing
Matt Christensen is Global Head of Sustainable and Impact Investing and a Managing Director with Allianz Global Investors, which he joined in 2020. In this capacity, he is responsible for accelerating the growth of Impact Investing as part of the company's growing private markets platform; he leads continued integration of ESG factors across AllianzGI's existing range of public markets products, including stewardship activities; and supports the development of new SRI products. In addition, he has investment oversight for the company's impact investments.

Matt joined AllianzGI from AXA Investment Management, where he had been Global Head of Impact and Responsible Investment since 2011. Prior to this, he was the Founding Executive Director of the think-tank Eurosif (European Sustainable Investment Forum), where he worked for nine years. Mr. Christensen started his career in 1997 as a strategy consultant at Braxton Associates/Deloitte Consulting. He then served as Director of Business Development at Motley Fool, a multimedia financial services company from 1999-2001.

Matt holds a BA in International Relations from Colgate University, an MBA in Entrepreneurial Management from University of Pennsylvania – The Wharton School, and an MA in International Political Economy from University of Pennsylvania – The Lauder Institute. He has held board positions with various impact funds, including a listed private equity fund on the London Stock Exchange and as Vice President of one of the largest microfinance funds.