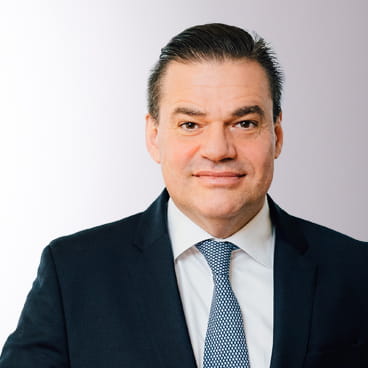 Tobias C. Pross
Chief Executive Officer
Tobias C. Pross is Chief Executive Officer (CEO) of Allianz Global Investors, a position he has held since the start of 2020. As well as chairing the firm's Executive Committee, through which he leads the firm's strategic development, Tobias continues to play an active role in developing client relations and partnerships.

Prior to taking up his role as CEO, Tobias was Global Head of Distribution (from 2018), before which he was Head of Europe, Middle East and Africa (EMEA). Between 2015 and 2019, he was a member of AllianzGI's Global Executive Committee and chaired its European Executive Committee.

From 2016 to 2020, Tobias was President of the German fund association, BVI.

From 2010, Tobias held several senior positions in German and European business development at AllianzGI. Prior to this, Tobias worked for Allianz Pension Partners GmbH (APP); a former subsidiary of Allianz Global Investors. He chaired the APP board of managers from its inception in 2005 and was appointed CEO in February 2006.To this day, Tobias is a member of the Supervisory Board of APP and is a member of several other advisory boards.

Tobias has been with Allianz Group since 1999. Tobias holds a diploma in business management from the University of Loerrach. He also studied at the University of Freiburg, as well as the University of California in Berkeley.
Our value proposition as an active asset manager is based on exceeding expectations, so we place as much emphasis on understanding client needs as on investment opportunities.