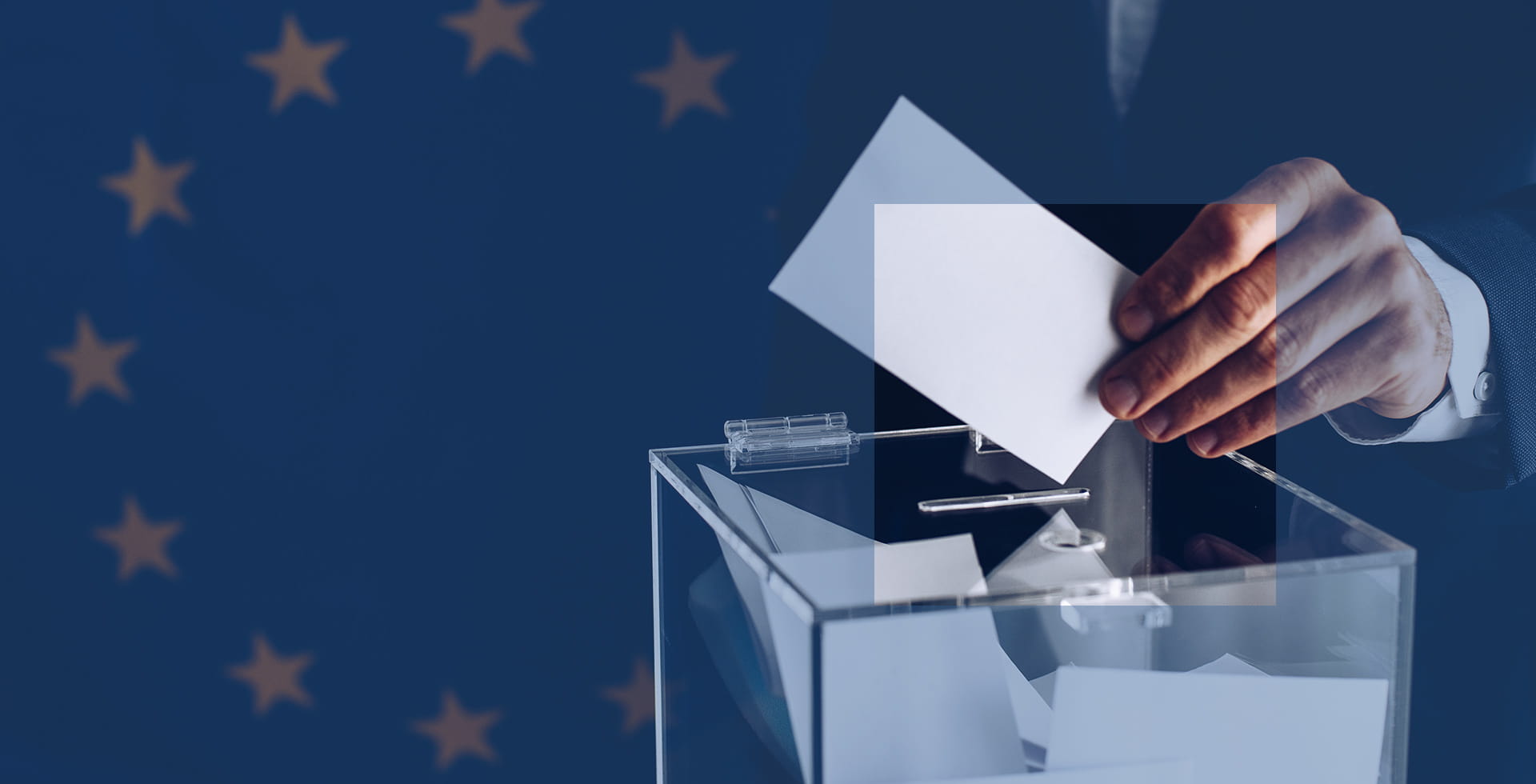 Summary
While the pro-European vote held up in many countries, the result will likely be a more fragmented European Parliament that may slow decision-making. Most challenging for European leaders could be the signs of increasingly polarised electorates.
Key takeaways


Support for mainstream pro-European parties has held up, with a significant overall surge in support for populist and Eurosceptic parties failing to materialise.
The European Parliament will likely end up more fragmented, with the smaller parties – of whatever political persuasion – having a greater influence in alliance-forming.
Most challenging for European leaders could be the signs that their national electorates are growing increasingly polarised.
A strong showing by Green parties reflects citizens' increasing focus on climate-related issues and policy – providing a key pointer for ESG investors.
Looking ahead, sovereign spreads are likely to be the most sensitive to increased political uncertainty and event risk, including snap elections.
Early results from the European parliament elections suggest that mainstream pro-European parties have largely held their ground, as a significant overall surge in support for populist and Eurosceptic parties failed to materialise. The major centrist parties have, however, seen big losses as the liberals, Greens and populists gain ground. The substantial increase in the Green vote in a number of countries – reflecting the progress that Green parties have made in national and local government across Northern Europe – chimes with the greater importance placed on environmental issues.

The results come against the backdrop of the highest voter turnout since 1994, expected to exceed 50% – the first time that turnout has increased since European elections were first held in 1979. This outcome underscores the importance of the results and augurs well for the democratic strength and legitimacy of the European Parliament.

While mainstream parties remain the strongest force, the result could make for a more fragmented European Parliament where the smaller parties – of whatever political persuasion –have a greater influence. The traditional blocs, while likely still in the majority, will need to seek new alliances, and the smaller parties may play a critical role in this alliance-forming.


Increasing polarisation of view
The European Parliament, as co-legislator alongside the European Council – comprising heads of state or government of member states – has a decisive vote in around 90% of legislative proposals, including on single market issues and trade deals. It also formally elects the next EU Commission's President, who will be nominated by the Council.

A more fragmented Parliament could make majority-based EU-level policymaking more complicated and less predictable, at a time when a strong and consistent stance is needed from the EU in areas such as trade.

This more complicated parliamentary dynamic will, however, be familiar to many European leaders who are experiencing greater polarisation among their own national electorates. Indeed, the European elections confirm the trend we have seen in recent general elections in countries such as France, Italy and Germany, with an added element of the politics of protest that the European elections can engender.


Political uncertainty not going away
The major takeaway? These results reflect the trend seen in recent national polls, underscoring that European electorates remain divided at a critical time for the region. After six years of continuing growth, the eurozone economy has shifted into a lower gear on account of softer external demand and some country- and sector-specific factors – including disruptions in the German car industry, the "gilets jaunes" protests in France and rising political uncertainty in Italy.

While GDP growth will come to rely almost entirely on domestic demand, the fundamental backdrop for private consumption and investment remains solid for the time being, with favourable labour market dynamics and financing conditions. That said, future progress is also reliant on a more stable political environment that is conducive to growth.

Many European leaders will be relieved that populist parties did not make deeper inroads; the anti-EU movement has not yet achieved the critical mass to cause real trouble. The results don't, however, dispel the political uncertainty that has become pronounced in Europe. Country-specific political risks in member states such as Italy are already well flagged.


Shaping the future of Brexit
In the UK, the results came against the backdrop of the resignation of Prime Minister Theresa May and the imminent race to replace her as Conservative Party leader and Prime Minister. The new Brexit Party –which campaigned for a "hard" exit from the EU on World Trade Organisation terms – scored a notable victory, winning 32% of the vote and pushing the Conservatives into fifth place on just 9%. The results may increase the calls by Conservative Party leadership candidates to adopt a "no deal" stance on Brexit. That said, and underscoring the polarisation evident in the election results, the Liberal Democrats were the night's other big winner, coming second with 20%. They campaigned unequivocally on a "stop Brexit" ticket; anti-Brexit parties polled a combined 40% of the vote.

More countries, including Greece, Austria, Portugal and Poland, will go to the polls in the coming weeks and months in what has already been a busy year for national elections. The warnings are clear: unless there is clear progress towards positive outcomes, the politics could sour towards more populist politicians in the years to come as the next election cycle approaches.

The shrinking of traditional platforms (centre-left and right) and the shift to both "European reformist" parties and populists shows that voters are urging a change of policy priorities at the EU level. First, political resistance against EU fiscal rules is growing, with populists calling for austerity policies to be abandoned. Some fiscal loosening in Europe is already underway and more should not be ruled out. Second, a focus on climate protection has been shown to mobilise young voters in particular.


Investment implications
The fact that pro-European parties remain the strongest force in the European Parliament should be a relief for financial markets. While EU policy-making doesn't face quite the hurdles that a bigger populist insurgency would have created, political uncertainty hasn't gone away.
These polls will help shape Brussels' policy agenda for the next five years, including on EU budget and taxation, climate policy, migration policy and further moves towards European integration. They also pave the way for a changeover in top EU posts, such as Commission President, EU Council President and ECB President. The elections for these posts will be an early litmus test for whether we see functioning, cooperative institutions at an EU level.
The biggest immediate implications from the European elections could be for national politics, including the future Brexit process in the UK, and government formations in Spain and possibly Italy. For the latter, there is the risk of an early election and renewed budget clash with Brussels, with the EU Commission potentially sending a warning on the Italian budget as soon as 4 June 2019.
While country-specific risks are already well flagged, sovereign spreads are likely to be the most sensitive to increased political uncertainty and event risk, including snap elections.
With the Green vote showing that climate change and climate protection are firmly on the agenda, environmental, social and governance (ESG) investing may become a European brand for businesses globally.


855261
Active is: Anticipating what's ahead
The ECB is a long way from normalising monetary policy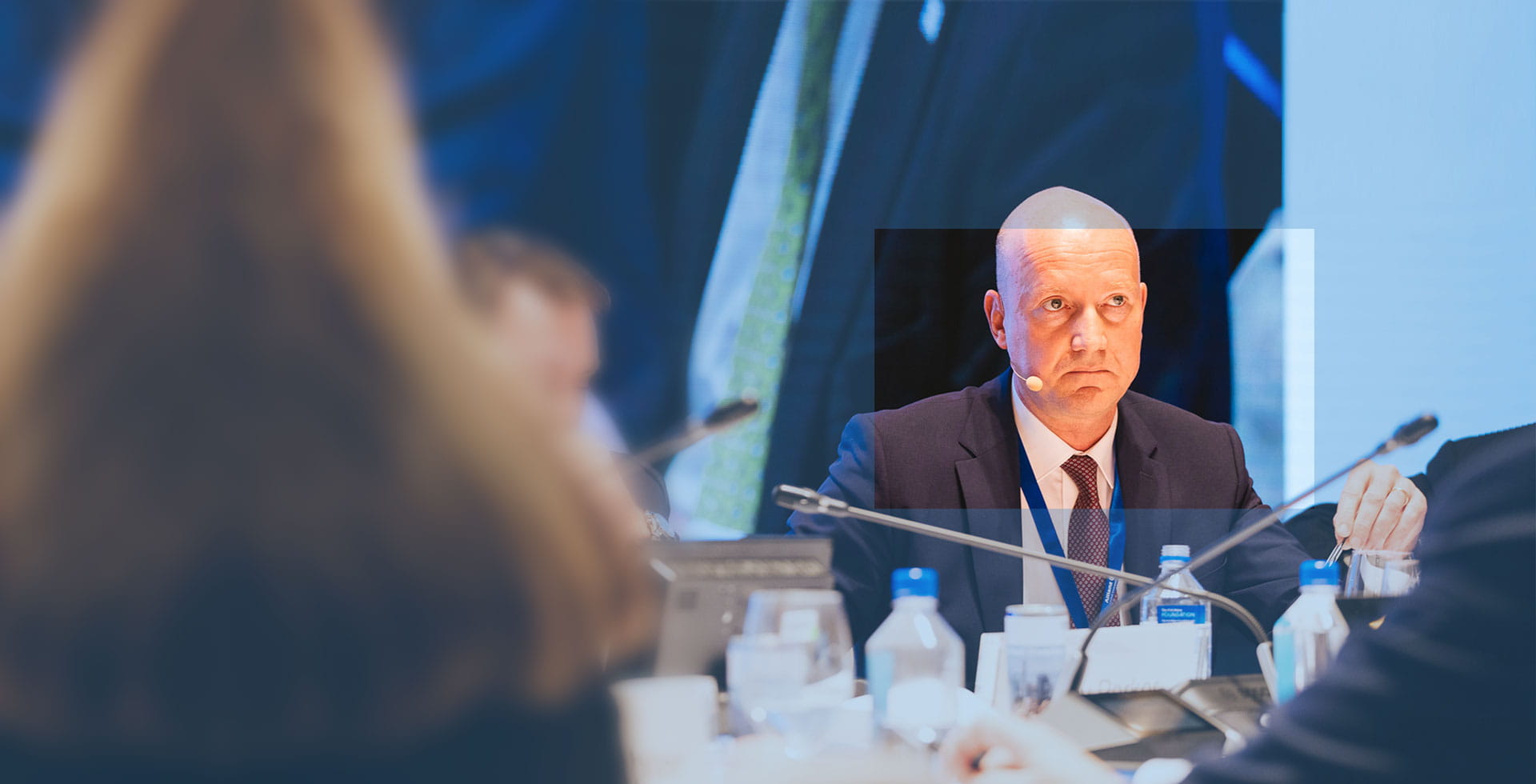 Summary
Continued uncertainty means the ECB continues to put the normalisation of its monetary policy on hold. Any rate hikes remain a long way off, but the 6 June meeting will see the Bank present revised economic forecasts in light of the current low inflation environment.

Key takeaways


The European Central Bank (ECB) has entered a pause in its monetary policy normalisation, prompted by the uncertain economic outlook, a high-risk environment and a sharp fall in inflation expectations.
In this context, we do not expect any rate increases in 2019 or 2020.
The ECB must provide answers regarding the drop in inflation expectations, which have fallen to historically low levels.
Investing involves risk. The value of an investment and the income from it will fluctuate and investors may not get back the principal invested. Past performance is not indicative of future performance. This is a marketing communication. It is for informational purposes only. This document does not constitute investment advice or a recommendation to buy, sell or hold any security and shall not be deemed an offer to sell or a solicitation of an offer to buy any security. The views and opinions expressed herein, which are subject to change without notice, are those of the issuer or its affiliated companies at the time of publication. Certain data used are derived from various sources believed to be reliable, but the accuracy or completeness of the data is not guaranteed and no liability is assumed for any direct or consequential losses arising from their use. The duplication, publication, extraction or transmission of the contents, irrespective of the form, is not permitted.

This material has not been reviewed by any regulatory authorities. In mainland China, it is for Qualified Domestic Institutional Investors scheme pursuant to applicable rules and regulations and is for information purpose only. This document does not constitute a public offer by virtue of Act Number 26.831 of the Argentine Republic and General Resolution No. 622/2013 of the NSC. This communication's sole purpose is to inform and does not under any circumstance constitute promotion or publicity of Allianz Global Investors products and/or services in Colombia or to Colombian residents pursuant to part 4 of Decree 2555 of 2010. This communication does not in any way aim to directly or indirectly initiate the purchase of a product or the provision of a service offered by Allianz Global Investors. Via reception of his document, each resident in Colombia acknowledges and accepts to have contacted Allianz Global Investors via their own initiative and that the communication under no circumstances does not arise from any promotional or marketing activities carried out by Allianz Global Investors. Colombian residents accept that accessing any type of social network page of Allianz Global Investors is done under their own responsibility and initiative and are aware that they may access specific information on the products and services of Allianz Global Investors. This communication is strictly private and confidential and may not be reproduced. This communication does not constitute a public offer of securities in Colombia pursuant to the public offer regulation set forth in Decree 2555 of 2010. This communication and the information provided herein should not be considered a solicitation or an offer by Allianz Global Investors or its affiliates to provide any financial products in Brazil, Panama, Peru, and Uruguay. In Australia, this material is presented by Allianz Global Investors Asia Pacific Limited ("AllianzGI AP") and is intended for the use of investment consultants and other institutional/professional investors only, and is not directed to the public or individual retail investors. AllianzGI AP is not licensed to provide financial services to retail clients in Australia. AllianzGI AP is exempt from the requirement to hold an Australian Foreign Financial Service License under the Corporations Act 2001 (Cth) pursuant to ASIC Class Order (CO 03/1103) with respect to the provision of financial services to wholesale clients only. AllianzGI AP is licensed and regulated by Hong Kong Securities and Futures Commission under Hong Kong laws, which differ from Australian laws.

This document is being distributed by the following Allianz Global Investors companies: Allianz Global Investors GmbH, an investment company in Germany, authorized by the German Bundesanstalt für Finanzdienstleistungsaufsicht (BaFin); Allianz Global Investors (Schweiz) AG; in HK, by Allianz Global Investors Asia Pacific Ltd., licensed by the Hong Kong Securities and Futures Commission; in Singapore, by Allianz Global Investors Singapore Ltd., regulated by the Monetary Authority of Singapore [Company Registration No. 199907169Z]; in Japan, by Allianz Global Investors Japan Co., Ltd., registered in Japan as a Financial Instruments Business Operator [Registered No. The Director of Kanto Local Finance Bureau (Financial Instruments Business Operator), No. 424], Member of Japan Investment Advisers Association, the Investment Trust Association, Japan and Type II Financial Instruments Firms Association; in Taiwan, by Allianz Global Investors Taiwan Ltd., licensed by Financial Supervisory Commission in Taiwan; and in Indonesia, by PT. Allianz Global Investors Asset Management Indonesia licensed by Indonesia Financial Services Authority (OJK).