Outlook & Commentary
US Investment Strategist Mona Mahajan takes a closer look at the three factors likely to shape the US economy through the rest of 2018: trade tensions, midterm elections and the Fed's road to normalization. Read what she also thinks may help power client portfolios.
Investment Themes & Strategy
We recently surveyed consumers in China, Brazil, Mexico and Germany to get their views on planned spending, financial priorities and more. From big-ticket items to smaller purchases, emerging-market consumers seem willing to spend – and they want to travel more frequently.
Outlook & Commentary
Based on a mix of supportive economic policies and positive market conditions, the second half of 2018 seems to be positioned for growth in the United States. But acceleration is never a sure thing despite what may appear to be an environment ripe for spending.
The report outlines a number of actions and initiatives the firm has put in place to address our gender pay disparity.
Further information
Timely and insightful commentary on the markets and current investment themes.
AllianzGI is committed to active investment across a broad range of investment capabilities.
Our investment thinking is rooted in our purpose: to help our clients achieve their investment goals.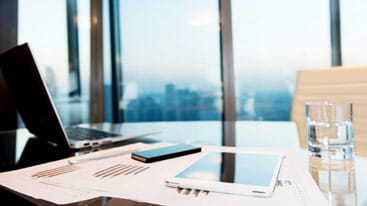 Working at Allianz Global Investors
Our clients entrust us with managing their money. In order to do our best to our clients, we expect the best from you. At Allianz Global Investors you will face an array of stimulating challenges that will expand your abilities. We're committed to giving our people the opportunities and experiences to thrive professionally and help to gain personal fulfilment.
Global resources. Local delivery.
Allianz Global Investors is a leading active asset manager with over 700 investment professionals* in 25 offices worldwide and managing more than EUR 500 billion in assets for individuals, families and institutions.
Active is the most important word in our vocabulary. Active is how we create and share value with clients. We believe in solving, not selling, and in adding value beyond pure economic gain. We invest for the long term, employing our innovative investment expertise and global resources. Our goal is to ensure a superior experience for our clients, wherever they are based and whatever their investment needs.

Active is: Allianz Global Investors
Data as at 31 March 2018 (*as at 31 December 2017).
€500 bn
Assets under management
700+
Investment professionals