Executive Committee
The Executive Committee is responsible for strategic decision making within Allianz Global Investors.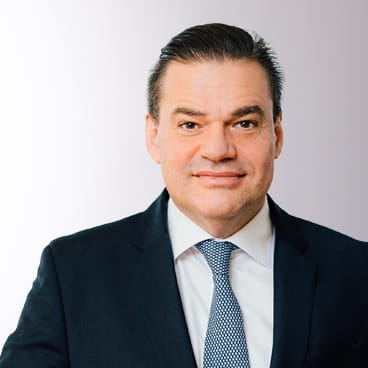 Tobias C. Pross is Chief Executive Officer (CEO) of Allianz Global Investors, a position he has held since the start of 2020. As well as chairing the firm's Executive Committee, through which he leads the firm's strategic development, Tobias continues to play an active role in developing client relations and partnerships.

Prior to taking up his role as CEO, Tobias was Global Head of Distribution (from 2018), before which he was Head of Europe, Middle East and Africa (EMEA). Between 2015 and 2019, he was a member of AllianzGI's Global Executive Committee and chaired its European Executive Committee

In 2016, Tobias was elected President of the German fund association, BVI.

From 2010, Tobias held several senior positions in German and European business development at AllianzGI.

Prior to this, Tobias worked for Allianz Pension Partners GmbH (APP); a former subsidiary of Allianz Global Investors. He chaired the APP board of managers from its inception in 2005 and was appointed CEO in February 2006. To this day, Tobias is a member of the Supervisory Board of APP and is a member of several other advisory boards.

Tobias has been with Allianz Group since 1999.

Tobias holds a diploma in business management from the University of Loerrach. He also studied at the University of Freiburg, as well as the University of California in Berkeley.
Our value proposition as an active asset manager is based on exceeding expectations, so we place as much emphasis on understanding client needs as on investment opportunities.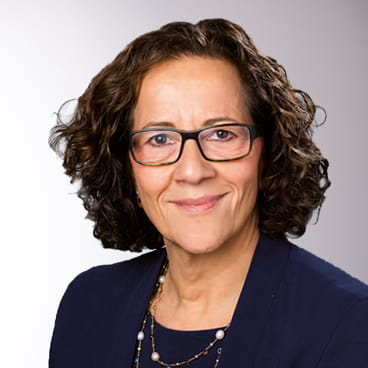 Deborah Zurkow
Global Head of Investments
Deborah Zurkow is Global Head of Investments at Allianz Global Investors, and a member of the Executive Committee.

In January 2020, Deborah took on responsibility for leading AllianzGI's investment platform, which comprises Alternatives, Equities, Fixed Income and Multi-Asset strategies. As Global Head of Alternatives since 2016, she has developed AllianzGI's offering in the asset class, which includes a diverse mix of both liquid and illiquid alternative investment solutions for clients, into a market leader in a number of categories.

Deborah joined AllianzGI in 2012 as CIO and Head of Infrastructure Debt, leading a team that pioneered infrastructure debt as an asset class for institutional investors. Since its inception, the team has made over EUR 10bn of debt investments in a variety of infrastructure sectors across the globe.

Before joining AllianzGI, Deborah was CEO of Trifinium Advisors Limited and head of Public Finance EMEA for MBIA UK Insurance Limited.

Deborah holds an MBA from Yale School of Management and a BA from Wellesley College. She is on the board of the ACC (Alternatives Credit Council) and the LTIIA (Long-term Infrastructure Investors Association). She has been included in Financial News' list of '100 Most Influential Women in European Finance' on multiple occasions.
Being part of Allianz Group, we can offer clients the confidence that comes with a significant anchor investor in long-term infrastructure investments.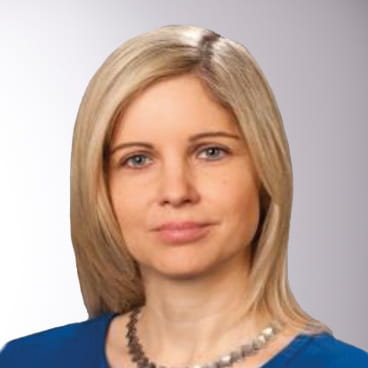 Alexandra Auer
Head of Products, Operations and Technology
Alexandra Auer is Global Head of Products, Operations and Technology at Allianz Global Investors, and a member of the firm's Executive Committee.

Before taking on her current role at AllianzGI in January 2020, Alexandra was the Business Division Head for Asset Management. As Chief Operating Officer and a member of the Board of Management of Allianz Asset Management GmbH, the holding company for the asset management segment of Allianz Group, her responsibilities included: Compliance, Executive Office, Finance, Legal, Risk Management and Allianz Asset Management US, a shared service unit.

Prior to becoming business division head for Asset Management, Alexandra was head of the Executive Office and before that served in Allianz Asset Management's Internal Audit function.

Before joining Allianz Asset Management in 2008, Alexandra worked at PricewaterhouseCoopers AG, where she specialized in financial services sector audits.

Alexandra holds a graduate degree in Business Administration from the University of Passau, Germany, where she focused on insurance management, risk theory, financial planning, and organization & human resources management.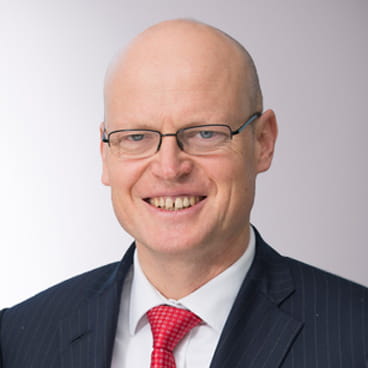 Markus Kobler
Chief Financial Officer
Markus Kobler is Chief Financial Officer for Allianz Global Investors and a member of its Executive Committee.

Markus joined Allianz Global Investors in 2013 from Bank Julius Baer & Co where he was Global Head of Onboarding and responsible for the transfer of clients and staff in the integration of Merrill Lynch International Wealth Management into Julius Baer.

Prior to this, Markus was COO Asia and Deputy CEO Bank Julius Baer, Singapore. Based in Singapore for more than six years, he was part of a team that set up Julius Baer's operations in Asia, namely Hong Kong, Singapore, Shanghai and Jakarta. He was responsible for building the bank's platform with two booking centres and oversaw the support functions including IT, Operations, Finance, Legal & Risk and HR.

Before moving to Asia, Markus helped to coordinate the integration of SBC Wealth Management into the Julius Baer Group in 2005 and was in charge of the Business Line Management function of Julius Baer's Asset Management division.

Before joining Julius Baer in 2003, Markus was a senior consultant at McKinsey in Zurich where he managed client merger initiatives and strategic redesign projects in the areas of performance and product management for a number of asset managers and private banks.

Markus holds a PHD in Economics from the University of Basel in Switzerland.